Custom Silicone Tubing Braided Silicone Hose Manufacturer
Extruded Tubing/Hose Braided/Non-Braided
LEARN MORE
Leading silicone rubber manufacturing
We are silicone solution provider, we provide solutions to our customers in waterproof, equipment sealing, high temp & high pressure applications, besides, we also provide industrial-grade, food-grade, and medical-grade silicone to our customers.
TENCHY IS THE LEADING SUPPLIER in Custom Silicone Rubber Products.
Expertise in Silicone Rubber
We are an all-in-one facility that can handle production, assembly, packaging, warehousing, direct shipping, and more. Tenchy is proud to deliver turnkey, worry-free results to customers worldwide.
One-Stop-Solution Provider
We factory concentrate on Silicone rubber manufacturing and always provide the best solutions to save cost and time for our customer, We provide most silicone rubber products that covers food grade, medical grade, industrial use and other extreme environment use elastomer products.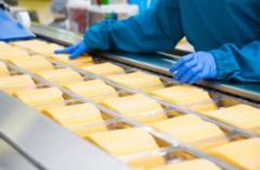 Food Processing Equipment
Pharmaceutical&Medical Equipment